Why Metabolism?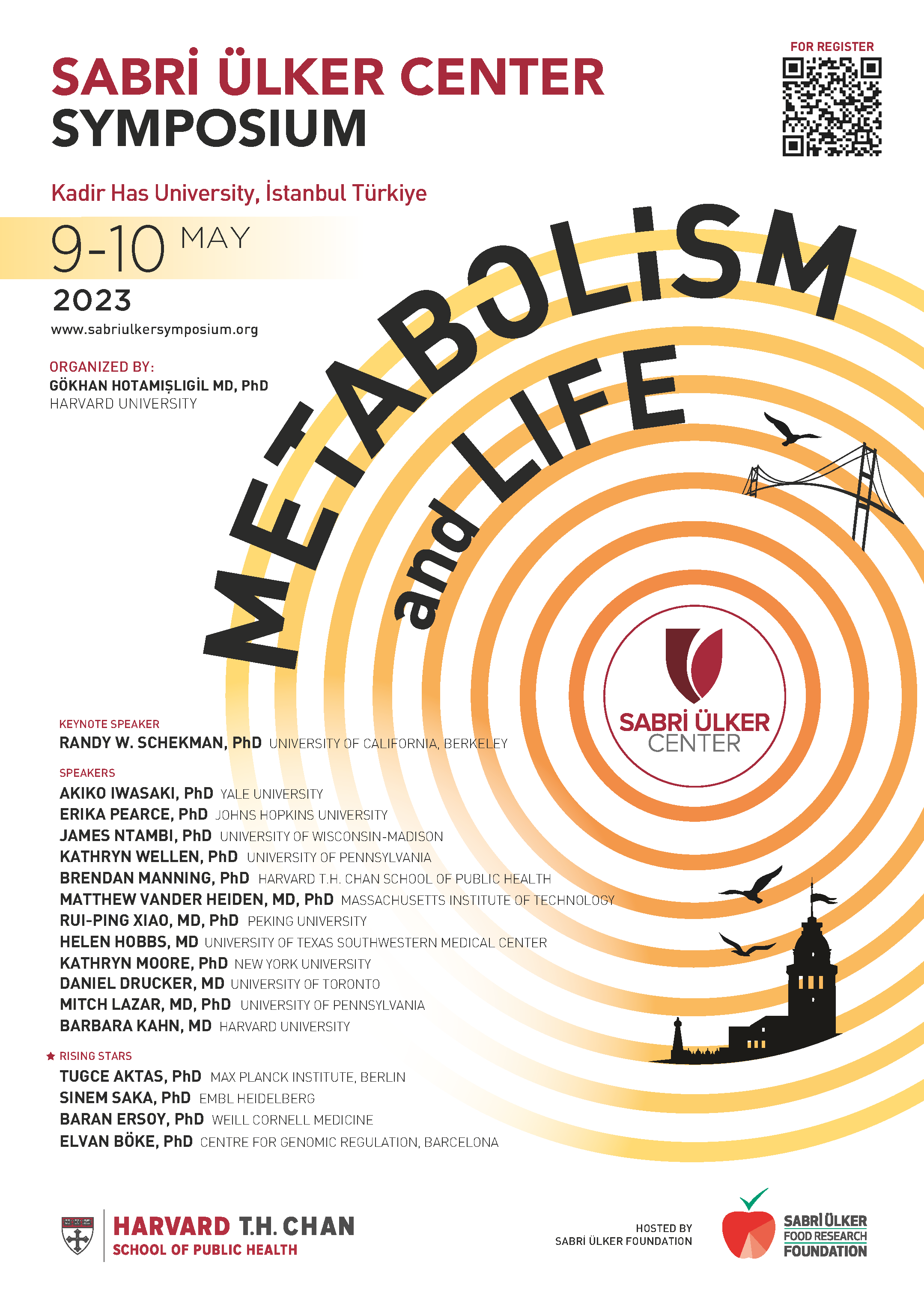 On behalf of the Sabri Ülker Center for Metabolic Research at Harvard University, T.H. Chan School of Public Health, I am delighted to announce the fourth Sabri Ülker "Metabolism and Life" Symposium scheduled for May 9-10th, 2023 in Istanbul, Turkey. This will be an exciting year for our Symposium as we return to an in-person program after a long break and as the year marks the 100th Anniversary of the Republic. 
The "Metabolism and Life" Symposium brings together a spectacular array of global experts exploring broad aspects of metabolism in health and disease states and during the aging process. Since its inception in 2016, the symposium focuses on metabolism which encompasses all the reactions that generate and use energy and is the most fundamental process of life, starting from the synthesis of the very first macromolecule. At the cellular and organismal levels, metabolic flux and balance are requisite to move, replicate, repair damage, and sustain life, and indeed disruptions to this delicate balance are a major contributor to disease and aging. Thus, in some sense metabolism is life. It is the molecular explanation of how we interact with the internal and external environment and operate as living organisms. Proper metabolism ensures robust function and health, and metabolic disturbances set the stage for chronic disease and the greatest threats to global public health. The Sabri Ülker Center for Metabolic Research is committed to investigating the fundamental mechanisms controlling metabolism at the molecular, cellular and organismic levels, explore their relevance for chronic metabolic diseases such as obesity, diabetes, and cardiovascular diseases as well as during aging, with the ultimate goal of translation to humans with new preventive and therapeutic strategies to prolong health span. 
The biennial Sabri Ülker Symposium is an unparalleled opportunity for attendees to engage with and learn from the globally recognized leading scholars in the field of metabolism from around the world. Sessions will feature presentations from renowned experts describing their innovative work to unravel the molecular details of metabolic pathways and translate these findings into real-world approaches to treat or prevent metabolic disease. The symposium will also be a great platform for young and emerging scientists to interact with established experts and for local and international scholars to build new networks. We are confident that this event will lead to new perspectives, stimulate new collaborations, and inspire future scholarly efforts.
We are most grateful to the Sabri Ülker Foundation and its staff for supporting the symposium, the speakers who have kindly accepted to participate, and personally welcome all of you to Istanbul for this scientific and cultural celebration. 
Gökhan S. Hotamışlıgil, MD, Ph.D., Conference Organizer
James S. Simmons Professor of Genetics & Metabolism
Director, Sabri Ülker Center for Metabolic Research
Associate Member, Harvard-MIT Broad Institute, Harvard Stem Cell Institute
Place; Kadir Has University